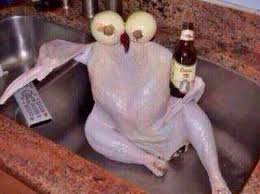 Dan and Anthony (sans Derek, who couldn't be there this time around) check back in after a six-month hiatus (life has been very...interesting lately) to talk thankfulness and the possible fate of humanity. They start off with a memorial for Stan Lee, discussing their favorite Marvel characters and Stan's legacy as a modern myth maker.
Then the guys stray a little too far into contemplating death before steering the conversation to more positive territory...literally. They talk about some concepts pertaining to positive psychology and the book A New Reality by the great Jonas Salk, who was most famous for his polio vaccine. Is the current strife in the world just the growing pains before a new epoch of human cooperation, one that will usher in a new set of beliefs for our species? 
We hope you enjoy this episode! Happy Thanksgiving to all!